To reach the places with a smartphone with active GPS, click inside the maps on "View larger map" and then on "Directions"
Le Canne beach – Itm S1
The first beach of our itinerary, about 500 meters from our villa, is Le Canne beach (among the sand dunes grow the characteristic wild reeds). It is a beach of extraordinary beauty, especially during the months of June, September and October. For the presence of the El Cohiba '59 private beach, it is now known as "Cohiba Beach". There are: ice cream, restaurant, self service, pizzeria, pub, tobacconist, canoe rental, skates. The beach also has two public parts, on the sides, which we suggestduring the closure of the bathing establishment or, in the evening, for a walk or a night swim on warm summer evenings. In the public parts, we ask the swimmers to bring with them a little bag of waste (even for the cigarette-ends), thanks!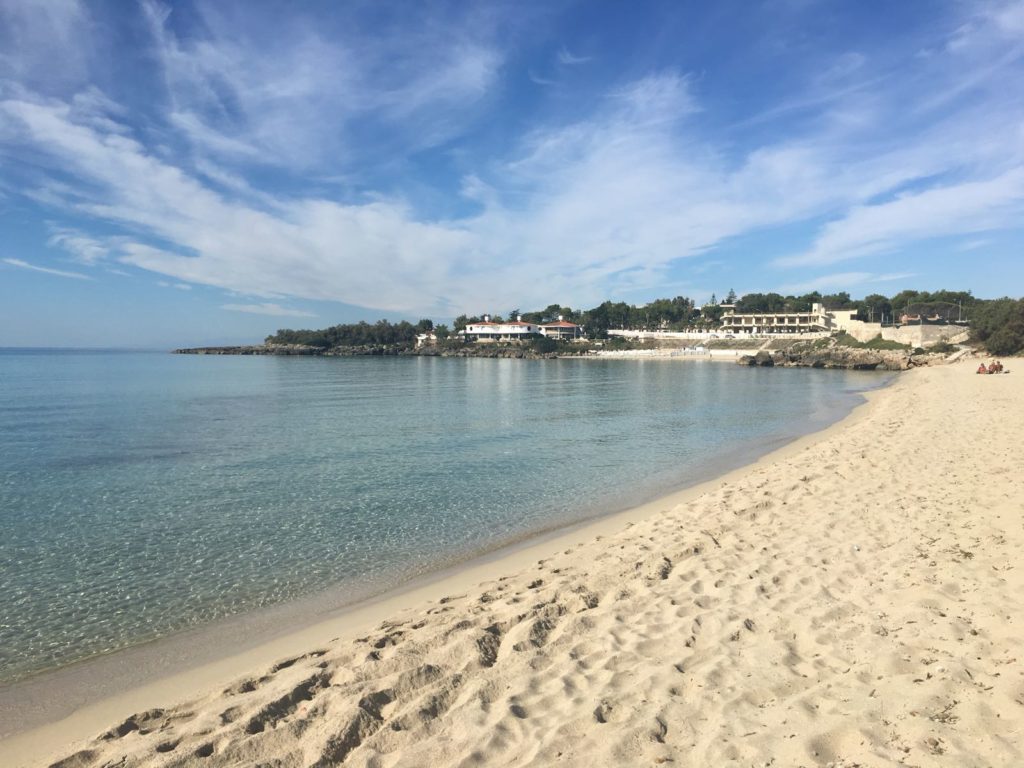 Lido Silvana beach – Itm S8
Beautiful beach with the well-known Fatamorgana bathhouse which is one of the best equipped and also has entertainment for children. It has a Self Service restaurant, pizzeria, bar (in 2018 it will probably be closed for maintenance). On the right side there are some free parts very popular with the boys which we suggest you if the private beach is closed. On the left (seeing the sea) there is still a military beach and, towards the promontory, a free beach that is very suggestive, especially in the early morning and at sunset. The sand is fine and white, the colors of the water range from turquoise to emerald green. The promontory is a very important archaeological site and, a few meters below the water, there are some relics from the Roman era and probably treasures of ancient boats buried by sand. That stretch of coast was in fact one of the oldest trade routes of Magna Graecia, but the greatest treasure is that which nature continues to give us with a simple glance.