To reach the places with a smartphone with active GPS, click inside the maps on "View larger map" and then on "Directions"
Caseificio Delizie del Latte
Less than a kilometer from the structure there is a small dairy that produces fresh mozzarella and the most common dairy products.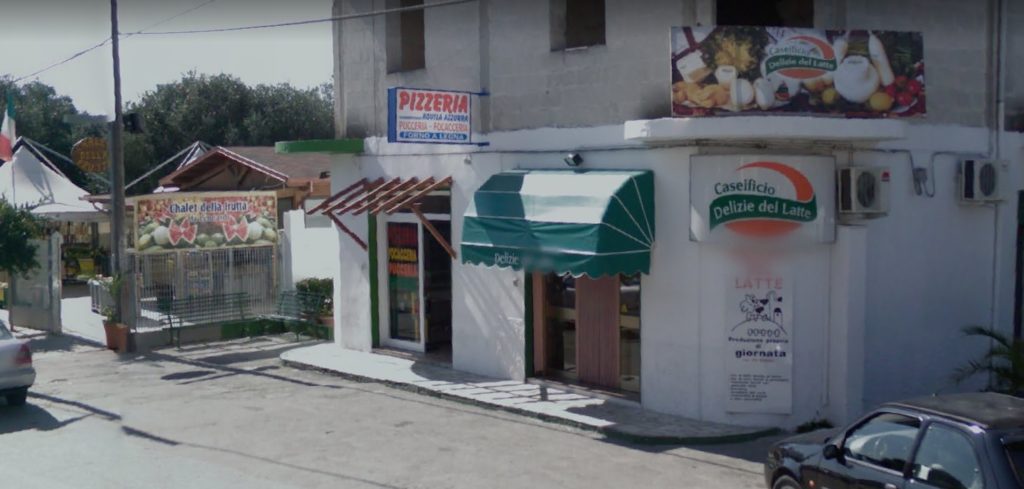 Tenuta Caseificio Calapricello – by SBANO RAFFAELE
A few kilometers from our structure (also reachable by bike) we find the estate of the famous Marquis of Calapricello (also known as Masseria di Calapricello) which is very beautiful to visit. Near the estate there is a sales point of dairy products of the highest quality and typicality. Fresh and seasoned pecorino, fresh and salted sheep and goat ricotta (the famous "cacio ricotta" to be grated on the meat sauce or on the sauce with orecchiette), giuncata, round mozzarella and nodini of every size, burrate and stracciatella.
And above all the very typical strong ricotta (for lovers of strong sensations), creamy and spicy with a slight bitter taste that goes well with the homemade sauce or on bread with anchovies and capers. In Puglia it is also known as hot ricotta (which burns because it is spicy), it is one of the most typical products of the Apulia region, not to be missed!